Warning
: preg_replace(): The /e modifier is no longer supported, use preg_replace_callback instead in
/home/jeslisin/public_html/kitchenexplorers.com/wp-content/themes/CAL/header.php
on line
65
It's end of the month again, our fridge is almost empty again. We only have chicken and porks in the freezer but no veggies and other ingredients so what I cooked last night was our all time favorite 'chicken adobo'! Now I cooked 'fried chicken' for dinner. Tomorrow if we don't go shop for supplies, I will surely cooked 'pork barbecue'. No choice, I don't ave any ingredients but soy sauce, ketchup, pepper, salt and vinegar. If only I could go on my own in the grocery I will surely fly there and punch my own items thru their usb barcode scanner. I love walmart where you can go swipe your own items when you're in a hurry and no need to fall in a long line.
This is Daddy's all time favorite. Even we were going to see a movie, Nachos is always his favorite snack inside the cinema over popcorns.  When we arrived here, I saw nachos in his stocks and it was so cool coz he also has this ready made cheese and salsa. Now he can eat his favorite nachos anytime!
Time for movie marathon with NACHOS! Hmm….yum yum!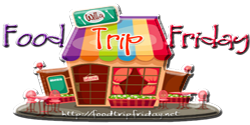 I was featured today here!! So nice!! I am so proud of my toasted ONION RINGS! That's my first try and my family loved it! I will surely make some again,,,maybe tonight with a steak 😀
Here's my entry for today's food trip…
FISH FILLET
When I am so lazy to cook, these frozen foods were saving me! They are frozen foods you can always buy in walmart. There are two ways to cook them, either to BAKE or cook in SKILLET. I prefer to bake them, I guess it's healthier too cook it without an oil.  I just arranged them like this and my son called it SUN.  I made some dip sauce coz I don't like the sauce that came in the pack. I just combined mayo and ketchup then designed it with heart in the middle. My kids loved the presentation and they also enjoyed it! It's yummy!
Veggies are so damn expensive here, I don't know why yet but I really find it so expensive. I always wanted to buy lots of vegetables and cook some nutritious foods for my family and not eating so much meat and cholesterols. It's always good to eat vegetables and fruits, they can protect your health. They contain essential vitamins, minerals, and fiber that may help protect you from chronic diseases that'w why scientists have been using fruits and vegetables to make best anti aging product. I love eating vegetables, I want my kids to like them too so as much as possible, I want them to get used on eating some. Here's what I prepared for my family last week….
I will try cooking more vegetable recipes soon.
Few weeks ago when we had another gathering in a friend's house who hosted a payperview for Pacman – Mosley Fight which I really enjoyed! We've watch in their big screen with good digital television antennas.  All of us enjoyed every punch of the two good players Pacman and Mosley. But before that fight, we first had a very yummy american dinner. For being here in 2 months, It's my first time to encounter an american dinner served by a Filipino like us, I love it. It's a do it yourself burger with patty of course, cheese, lettuce, tomatoes and mustard. Some ham and sausage with nachos! So yummy!
Husband and my daughter went to grocery last weekend, I didn't come because EThan was sleeping. I gave husband a list what to buy in the grocery.
Here's my list:
wanton wrapper
shanghai wrapper or spring rolls
bread crumbs
ground pork
tomatoes
After some minutes he called, he said theres no ground pork available so I said don't buy those wrappers if there's no ground pork available coz that will be useless. After an hour he came back with these READY MADE DUMPLINGS!  I was amazed with it! It didn't came to my mind that there's a ready made dumplings. I was wondering how husband found about it. I asked him to ask the sales person in the store if needs something and maybe that's what a sales man suggested for him. They are really best in sales jobs huh!
Good thing they suggested this ready made, atleast I don't have to make it anymore! I just have to bake it and done! Ready to eat!
I didn't expect my kids would like onion rings. Last Wednesday, I made some onion rings as appetizer for dinner. I didn't know onion rings were so complicated but I had fun preparing it.
Here's how I made my first "Onion Rings"…
here are the ingredients :
flour, egg, salt, pepper, milk, bead crumbs, onions
I have to cut the onions perfectly so it would from like a ring. After chopping the onions I dipped it in flour with salt and set aside.
To make a batter, combine the flour mix, eggs, milk and pepper
Dip the onions unto batter and allow extra batter to drip
Get a plastic bag or a container to put in the bread crumbs and the onion rings, slightly shake it
Deep fry the onions for 2 minutes,
Remove the onion rings from the cooking pot and place it in a plate lined with paper towel
It may look unpleasant coz it's my first time to make onion rings but I can assure you that this is delicious! My kids are not eating onions but they loved it! I will surely cook this again soon! 🙂
I am FEATURED here –>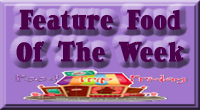 Last Mother's Day is the most memorable Mother's Day celebration for me. Nothing grand. We just watch Pacman-Mosley's fight in a friend's house  but before that, we had a great day shopping at Northwest Arkansas Mall. Husband decided to bring us to the mall to look for a Manny Pacquiao shirt at Nike but we wasn't able to find one. We ended up shopping for my clothes 😀 Husband asked me what I want, at first there's nothing in my mind really. I can't think what I like so I said nothing. After buying the kids their clothes, we stopped in a playing area near a women's store.  While kids at play, I looked around that mall and I saw what I want!!! I actually want one of the women's sandals but I don't want to abuse husband so I chose to have a pair of clothes, a pink top and a white shorts for the upcoming summer! And guess what, he bought me a pair of black swim suits too! I am one lucky Mommy! After shopping, we headed to a friends house and enjoyed our American Dinner!
Father's day is coming already. I am thinking on something what to give to my husband. There are few things in my list he would sure love like a new pair of shoes and a sports watch but the problem is the budget. I don't have a work so how can I buy such things for him right? So I am thinking of something special that wouldn't be needing a big money. Aside from greeting cards and expensive gifts like diamond tennis bracelet, I am thinking of something new. I want to cook for my husband this coming father's day celebration! One of my options is to bake a cake. I am sure he'll love it but I am not ready to bake yet. Thinking of something else…what do you think is a best food to serve on father's day? Any suggestion?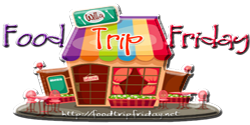 Hello there everyone, I hate when I am late posting my FTF entry! I was so tired from swimming yesterday that's why I slept early last night. Oh well, atleast I made it today! Here's my share – bacon wrapped asparagus.
I don't remember where I saw this kind of dish, just one day I thought of making this dish because husband loves bacon. I ddin't even know how it's called so I searched bacon and asparagus and found out it's called BACON WRAPPED ASPARAGUS. I have a feeling it's easy to prepare and cook but I just don't know how so let me give some credit to the internet.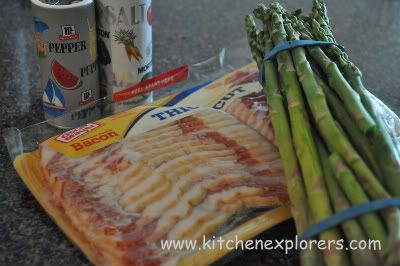 Here's what you need to make a bacon wrapped asparagus:
asparagus, bacons, salt, some oil and pepper

*cut the asparagus into half
*coat the asparagus with oil or any non stick spray
*sprinkle some salt and pepper, turn to coat
*wrap 2 or 3 strips with bacon and pin it with toothpicks to hold  (I used 2 strips only, still depends on your preference)
There's two ways to cook it : Grill or Broil

*grill it uncoverd over medium-low heat for 8-12 minutes ot until bacon is crisp, turn it occassionaly then discard toothpicks

*broil it at 500 for about 15 minutes or until it crisps

BACON WRAPPED ASPARAGUS served with Fried Rice
I am not an expert but I am proud to say husband loved it!