Warning
: preg_replace(): The /e modifier is no longer supported, use preg_replace_callback instead in
/home/jeslisin/public_html/kitchenexplorers.com/wp-content/themes/CAL/header.php
on line
65
Happy FOODTRIP to everyone!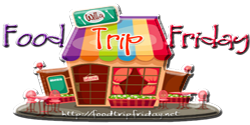 I am sharing here my breakfast a month ago…LOL.
I promised myself that I will eat healthy foods from now on…but I started it last month, I ate like twice only and then it didn't happen again 🙁
I bought a big can of oatmeal coz I was planning to eat this as my breakfast. I am lack of fiber so I badly need it. This is easy to prepare, you just have to boil a water or milk then pour in the oatmeal, let it boil stirring it occasionally until it is cooked. I did not put sugar in it instead, I put a lot of fruits on top.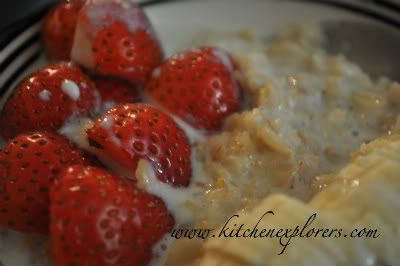 This coming week I will start my proper diet again to lessen excessive fats and or just maintain my current weight 🙂
Entry #1
Three weeks ago I tried to make a cake, just the simple one – mousse cake.
I used the ready mix for the cake and the mouse, I just added eggs, milk, butter and water.
For the cake, I just combined the ready mix cake, egg, butter and water.
For the mousse I just mixed the milk and the mousse powder.
As simple as that and I made a chocolate mousse cake 🙂
Many people have a microwave oven, but generally they are not using the piece of technology to its full potential. Usually the appliance is used to defrost food or cook ready meals. What many people overlook is the fact that the microwave can be used for baking.
There are several great recipes for baking a cake in a microwave and they are incredibly quick. So you don't have to wait, glaring into the oven, ready to pounce.
There are several types of cakes that you can't cook in the microwave including, fruit cakes and pastry. The fruit in the cake will burn if you cook it in the microwave and similarly if you cook pastry in the microwave it will not cook properly.
Remember if you are going to cook a cake in the microwave then you have to use a microwave safe dish. Do not put metal in your microwave, it is incredibly dangerous.
When you cook a cake in the microwave the cake will not brown in the same way that an oven baked cake would, it will be lighter on the top. To get round this you could dust some icing over the top of your cake or even add a few tablespoons of cocoa powder, to turn a victoria sponge into a chocolate cake.
Many of the cake mixes sold in supermarkets are designed to be cooked in the microwave. Have a look at the back of the package and make sure though.
Generally you need to zap the cake in the microwave for 6-7 minutes and then you should leave it to stand for one minute, so that the heat in the cake distributes evenly.
Here is a recipe for a microwavable cake, the quickest and simplest cake around.
Ingredients
3 tablespoons butter, softened
1/4 cup white sugar
1 egg
1 teaspoon vanilla extract
1/4 cup milk
1/2 cup all-purpose flour
2 tablespoons cocoa powder
1/4 teaspoon baking powder
1 pinch salt
Method
You should put all the ingredients in a bowl and mix together until the mixture is light and fluffy. Or if you have a food processor you could just add all of the ingredients together and give then a quick whiz, make sure all the ingredients are mixed together properly before you move on to the next step. Once you have a thoroughly mixed the ingredients then you can spoon the mix into a microwave safe dish. Then you can put the dish into the microwave and cook on full-power for six to seven minutes. When you take the cake out you should leave it to stand for one minute.
Serving
You can serve warm with a smattering of icing sugar or even hot chocolate sauce. Or leave to cool and ice the cake adding your desired toppings.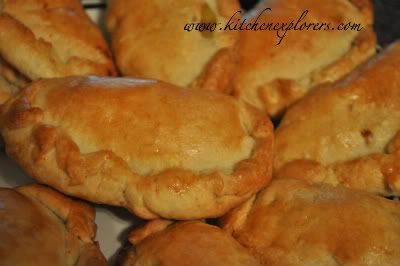 My kids seemed getting bored already and keep asking me when is the school time begins. I said it will be soon and now they are asking me to buy ps3 games at the source but I don't have budget yet so I am diverting their interests into cooking. Kids and I made something new last week. Baking cupcakes is really easy for them, actually it's more on mixing and decorating and they love it. I was planning to make a dough with them and create their own pizza but we don't have enough resources for that yet. One time I was thinking of what to cook,  and i saw this baked chicken empanada in Panlasanag Pinoy. I was amazed coz I never heard of baked empanada but mostly are deep fry empanada. So I checked my stock in the kitchen and see to it that I have the ingredients firs before asking the kids to  cook with me. Gladly I have most of the ingredients except for the carrot. Well I guessed it would still do even without carrot so we made an empanada.
Here's how we made the Empanada:
My incomplete ingredients:
Fillings
Chicken, potatoes, onion, garlic, chicken cubes, raisins, salt and pepper
Crust
Baking powder, butter , egg white. flour, water and sugar
That's how we made it, you need 2 hours to make this especially when you let the kids do it.
I have been thinking of cooking tinola but I am always not able to find any vegetable suitable for it since I really don't know what to use. I haven't seen any 'dahon ng sili' or pepper leaves, I have seen papayas and tried to buy one but it's not green anymore when I opened it. Last time we went to walmart, I was lucky to see some chayote! And finally I made  my first tinola in Ar without pepper leaves.
So here's my tinola recipe from based on my ever reliable  Panlasang Pinoy site:
Here's my only ingredients available: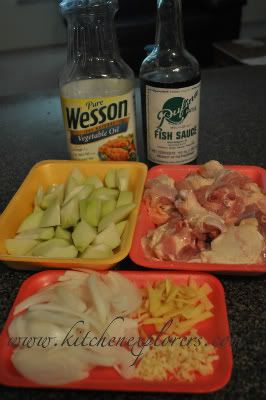 Chicken, Chayote, Onions, Garlic, Ginger, Cooking oil, fish sauce, chicken cubes and some salt and pepper to taste
Here's how I made it:
1. Sauté the garlic, onion, and ginger
2. Put-in the chicken and cook until color turns light brown
3. Add the fish sauce, chicken cubes and mix well
4. Pour-in the rice washing and put to a boil. Simmer for 45 minutes.
5. Add the chayote wedges and simmer for 5 minutes
6. Add salt and pepper to taste
7. Serve hot. Share and enjoy!
 My Yummy Tinola!
My friend got married just last week, I wish I was there to assist her in her wedding. We've been dreaming of that. That I someday will be her wedding coordinator. She know me well in terms of such kind of events, I love to plan an event especially if for her.
I remember my wedding day it was just a simple wedding and it caused me a lot of stressed and she was there for me. I can really count on her even without my command or request. She knows what to do, she has initiative. I wish I was able to do the same on her wedding.  I didn't even helped her in any ways nor even planned a bridal shower invitations before her wedding day. Good thing she requested a photo book from me, at least there's something I could offer as a gift to her. I wish to make her that in the best of my ability. She deserve it!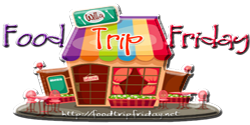 We had our dinner last night outside. I told husband that I will treat them coz we have to go to Walgreens that day after dad's work as one of my requirement I need in my EAD application. So instead of having dinner at home from Walgreens, I decided just to eat outside and my treat (naks!). That is from my savings from blogging juice!
We ate at Denny's Diner. Husband chose this place, he is always introducing me to new restaurants that he thinks I am gonna like the food based on his experience. Oh, well the "Lemon Pepper Grilled Tilapia" didn't disappoint my expectation. It's yummy! Not to mention the 2 sidedishes sweet corn and mashed potato! Husband ordered some grilled chicken, I forgot the name. Ishi wants a burger only while Ethan wants a fries only. Oh, my kids have a small stomach. We just added some shrimp for Ethan coz that's his favorite! Husband finished his food and kids and i didn't. I can't finish it coz I am so full already so I asked for a styro box and took the left overs home.
The place was good. I love the ambiance though it looks like a van that needsrv insurance at first but hell no, the place is definitely okay in good condition and very nice place with nice waitresses.
Here's our photos @ Denny's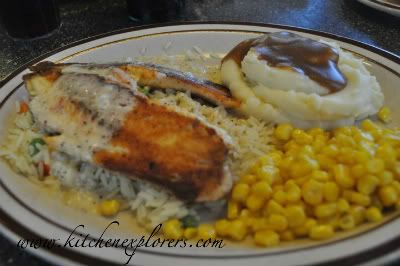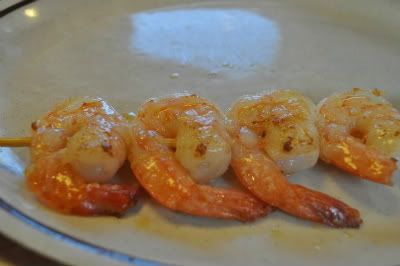 We really had a great dinner as a family and I am looking forward to eat most of the time outside .
Pizza hut is everybody I know's favorite. I love pizza hut too but I am not into their pizzas coz I love Greenwich more. I don't know why,  just loved it.
Last Friday, on our way to Texas, we looked for somewhere to eat pizza coz the kids said they want to eat pizza for dinner. And so the daddy decided to choose in Pizza Hut who happened to be his favorite too. We ordered one medium pizza and a spaghetti. The pizza is actually enought for the four of us but I was thinking the kids would love to have a spaghetti too.
While posting this, I remembered a friend. Pizza hut is also her favorite, and we had our last date in pizza hut too before I left the Philippines. I remember eating my favorite pasta there – the carbonara. I also remember our 'chikahan' moment. I just remembered her because, I can't believe she was married and now wearing wedding ring like in scott kay as a sign that she is no longer single! I am so happy for her. I wonder when will be meeting again. CONGRATULATIONS and Goodluck to both of them! CHEERS!scott kay