Warning
: preg_replace(): The /e modifier is no longer supported, use preg_replace_callback instead in
/home/jeslisin/public_html/kitchenexplorers.com/wp-content/themes/CAL/header.php
on line
65
I hate myself for always forgetting the pan over the heating stove most of the time. I got these times that our SMOKE alarm remind me of a burning pan while I am in the bathroom bathing my daughter. I am so forgetful and still, I always do things I am not supposed to do like living the stove open with a pan on it. I guess I need to make an alarm with me so it would remind me that I have a pan waiting for me in a stove while multi tasking. Fire is a dangerous thing, it can burn down your house, ruin your important documents unless you have aluminum briefcase to protect them and the worst is that, it might kill you too. So in order to prevent fire, better not leave a stove open if you cannot attend to it.
I got a crazy night last Thursday, I went shopping with my friends and experienced this Black Friday Night  at Walmart. Shopping starts at 10pm but the people were there so early and waiting til the shopping time starts. I went there to experience Black Friday madness and to buy all of the stuff that in my list, unfortunately I wasn't able to have them all coz it's 'first come first grab' basis so some of the stuff are all gone before you can able to get it. There are lots of sale items in very low prices like home theatre system wireless, Xbox, TV and more and the people are so dying to get them! Good thing I got the most important thing I need the paula deens kitchen ware!
Cooking is one of the most important basic skills a girl should learn. And the younger they are exposed to cooking, the more likely they become good at it. But because we can't control the real dangers in our kitchen, our young girls are left playing with plastic toy utensils, well at least back in the old days. Today, computers have revolutionize this experience through different online and offline cooking games for young girls.
Online games have always been criticized, but these types of games are an exception. These are educational games that can familiarize your child to the world of food and baking without the hazards of being cut with the knife. The interest in cooking starts at a very young age, if you rely on those plastic toys to hone your child's skills, they would soon lose interest.
These online cooking game, like Barbie cooking games, offers variation in gaming style and real life scenarios. They give accurate ingredient names and provide sensible experience that can be applied in the actual setting. They are taught from the preparation of the ingredients, to the proper cutting, cooking and serving of the meals. If your child is more of a pastry chef, baking games are also available. They are taught not only of how to bake cakes but also how to decorate it. The possibilities in these games are endless.
These games provide your child with an opportunity to test her own imagination and to make real time decisions. They may not be able to taste the fruit of their labor, but this is a good start for any up and coming young chefs.
These games are not only a training ground for your kids. It is an opportunity for you and your child to bond. It is the perfect time to connect the gap of real cooking from online cooking. So that when the time comes for your child to hold her own knife, she would less likely cut herself.
Parents should always provide their children with opportunities to make themselves better. These games are a tool for parents to help their children grow and possibly achieve their dreams of becoming a chef.
We had our first Thanksgiving Night at friend's house together with our Filipino friends. It was a great night to celebrate. Be Thankful for everything He had given us and be thankful for having a friends to be with during this important occasion. We had a potluck dinner with special smoked turkey prepared and carved by the homeowner one of our friend, had wine and cheese and some chitchats.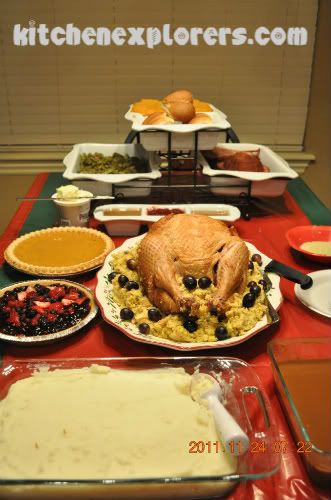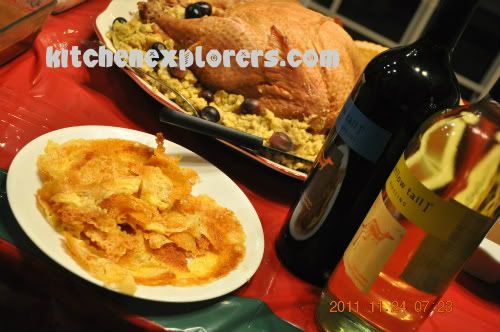 After eating, we all head out to different stores of our target for BLACK FRIDAY SALE!!!

As I was busy preparing the family dinner, I got a call from an old friend, and I was surprised to know that she is currently studying to become a nurse. I know that it has been her lifelong dream to join the medical force. However, the last time we talked, she was too busy raising up her kids. She probably found a spot in her tight schedule to squeeze in her studies, and I am so proud of her.
So, as I mixed the food I was cooking, we talked about her studies, her impending graduation, and her plans for the future. She excitedly told me that since she would soon be doing practical application of the things she learned, she would start wearing a scrub top and nursing scrub pants. She was asking if I had an idea where she could buy those colorful scrubs that most doctors and nurses wear these days.
She says she wants one that is a far cry from nursing scrubs of before. So I told her to go check out   http://www.blueskyscrubs.com/categories/Scrubs/Scrubs-for-Men/ since Blue Sky Scrubs has a lot of great designs in their store. I even told her that most of the scrubs even have matching hats or bandannas as an alternative to a nurse's cap, and she was pretty excited about it.
Last Saturday we had our dinner in the new Chinese restaurant near us the -PANDA EXPRESS. Chinese foods were all delish and they are serving with a large size. My kids ordered for Yang Chow a rice mixed with vegetables and some shrimp and meat. Spring rolls, Shrimp and Noodles. We love American foods but we missed eating rice so Chinese restaurant is the best option for us that's why were so happy when this new restaurant opened.
Us usual we are so full and we didn't able to finish our food so we took it home. My husband and I were very much full that we have to take a sip of vegan wine before we go to bed.
Here's some of our Photos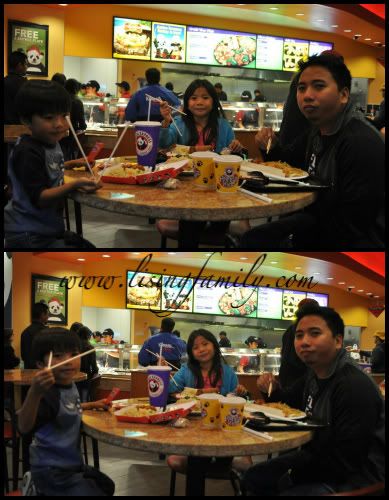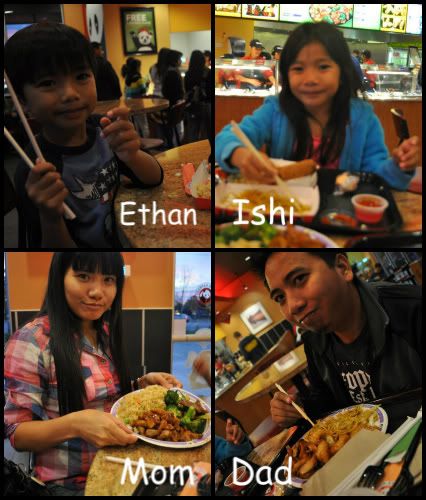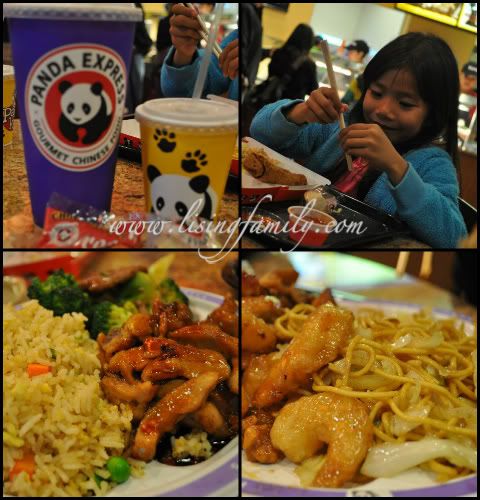 Yum yum foodies!!
Thanks for Joining!
Pattaya Thai Sushi  is one of mu favorite restaurant here in Ar so far. It's a Thai restaurant. I am not into most of their foods but I love their LUNCH SPECIAL.
Here are the PHOTOS of my Favorite Orders..I wasn't able to take the others coz my kids have munched their foods already.

My friend from A Lot of Sugar made a wonderful cake for my daughter Ishi on her 6th Birthday celebrated last November 12th at Jumpzone. My daughter love to have a barbie cake, a blue with pink motif so I asked my friend if she can can make a cake like that for my daughter and she said yes and the good thing was it's for FREE so I just paid for the 24 pieces cupcakes that are truly lovely too!
Here's the cake…
\
My daughter was so proud of her cake and the guests were so impressed with the cake.
I love it and I am so thankful we have a talented friend here. Next year, month of January is gonna be my son's birthday and I am planning to have a CAR theme so I am wishing she could still make another wonderful cake for my son too!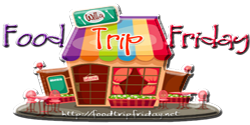 I have always been a fan of Luminox watches. The watches have a unique sporty elegance that sets them apart from other watches. I would surely like to receive one for Christmas. Maybe hubby and I can get matching watches. What do you think? But I would really be ecstatic if I can find a kitchen timer or a wall clock for the kitchen that looks like a Luminox. That would certainly add spice to my kitchen, don't you think? That is an idea. I would love to be called the first woman to have a Luminox watch-inspired kitchen timer or wall clock.
I was looking at our kitchen the whole time yesterday, I am not satisfied how it looks now. The pans and pots were old, the cafetiere were stocked coz I don't know how to use it, the oven toasted were so old and we still don't have our dining table.  I have so many things in mind that I wanted to buy for our kitchen. I wanted to invest more stuff but I am holding myself for we don't plan to stay in our apartment for another year. My husband is planning to get a bigger one and not on the second floor this time. I am so wishing we could buy our own house soon and shop for more kitchen stuff and appliances. I wanted to invest more of our baking equipment and start learning how to bake and decor a cake. I didn't thought of anything like this before when we were in the Philippines, but now that we have our own house, everything was changed. I am becoming a real WIFE and MOM now.