Warning
: preg_replace(): The /e modifier is no longer supported, use preg_replace_callback instead in
/home/jeslisin/public_html/kitchenexplorers.com/wp-content/themes/CAL/header.php
on line
65
I discovered a new, easy and delicious recipe last Christmas. Our company's christmas party was held at La Quinta Hotel. Everybody brought something, ofcourse I didn't cook so I just bought disposable utensils while others brought different specialty of their own. Don't ask me how they taste like coz it didn't stick in my mind tastebuds. What caught my attention was the Sopapilla Cheesecake. One of my close friend/ co-worker made it so I asked the recipe right that moment!
My first Sopapilla Cheesecake
Here is the recipe my friend wrote for me:
Ingredients: 
– 1 (8 oz) packages of cream cheese (softened)
– 1 and 3/4 cup of sugar
– 1 teaspoon vanilla extract
– 1 (8 oz) cans of refrigirated original crescent rolls
– 1 teaspoon ground cinnamon
– 1/2 cup butter (room temperature)
1/4 cup honey
Directions:
1. Preheat oven to 350 degrees F then prepare 9×13  inch baking dish with cooking spray
2. Prepare the Cream Cheeese Mixture – Beat the cream chesse with 1 cup of sugar and vanilla extract in a bowl until smooth, set aside.
3. Prepare the Butter Mix – Stir 3/4 cup sugar, cinnamon and butter , set aside
4. Prepare the Cake – Unroll the cans of crescent dough, use a rolling pin or just press it into the bottom of your pan/baking dish,  spread the creamcheese mixture on top evenly then cover with the remaining crescent roll. Dot the butter mix on top of the cheesecake.
5. Bake in the preheated oven for  30 minutes or until the crescent dough has puffed and turned golden brown. Remove from the oven after and drizzle with honey. Cool pan then cut into squares.
I hope you like it like I do. Serve it warm, ENJOY!
Tip:  Store left overs in the refrigerator. Heat in an oven for 8-10 seconds and serve!
It's my first time to eat in BONEFISH GRILL and i have no idea what to eat. Aside from I don't know how they taste,  the food are all pretty expensive!
I ordered Longfin Tilapia, comes with rice and sides for $14.99. The presentation is nice and the taste was just perfect. I also tasted some of the appertizers and they are all good! I surely will come back to that place with my family soon!
It's been a while since I last tasted our friend's home made cake and I miss it.  One of our friends celebrated her birthday last week and finally, I get to taste her cake again! Hooray! This gold and silver cake of A Lot of Sugar is a mocha flavor. My daughter love it as always so she ate twice a slice of it.
My kids and my husband loves to eat cake. I love buying cake when I was still in the Philippines and my favorite flavor was black forest and caramel. But now that were here, my husband sometimes order at Cheesecake.com when we are craving for cakes. We love different kinds of cake such as chocolate, vanilla, mocha, strawberry and more aside from cheesecake and black forest and caramel so whatever flavor is available as long as it is yummy, my family will definitely eat it!
My husband's co worker from the Philippines sent him some Goldilocks polvoron now it makes me miss my country so much! I miss these delicacies that me and my kids love to buy when we were still there.  I love their cakes, I also love to eat their Filipino delicacies such as 'Dinuguan, Spaghetti, Pakabok and Most especially Halo Halo. Hmmm I am drooling right now. I wish Golidolocks will be available soon in Arkansas or Texas where we can visit sometime. Golidocks has 22 stores in the US – in Los Angeles, California, San Francisco, Las Vegas, Sacramento, and San Diego unfortunately there's non here in Arkansas.
Yummy Polvoron!
Another marvelous and amazing cake made by our friend of A Lot of Sugar. I requested a Cars Lightning McQueen a month before my son's birthday and she just said OKAY and viola, look at this perfect CARS she made!
My son loved it so much that he doesn't even wanna slice it ….
He blew his candle again when we gets home…
Ate some of the icing….
And then ask me to keep it… he doesn't want it to be sliced 🙁
And finally after 4 days….he let us eat it!
That's how he love his cake. And who would not love it right? Even the JUMPZONE staff can't stop their selves taking photo and sharing it to their friends. It's really a beautiful one! And I am si proud to have a friend here whos very talented and artistic.
Sharing this to…

We had a GREAT NEW YEAR Celebration last night!  Everybody prepared their French Recipe , one per household and ours was the shrimp and fish fillet! We all enjoyed making our recipes and it turned out they are all Yummy!
Here's our list:
 (chicken cordon blue)
(Salmon en Croute)
(Pork Medallions and Caramelized Onions and Apples Recipe)
(Beef Bourguignon)
Shrimp with Mayo and Fish Fillet
(Chicken Consomme with Snipped Herbs)
 (French Vegetable Gratin)
(Ratatouille)
(Sausage with Apple and Sage)
(Choco Mousse)
(leche flan)
(Caramel Crunch)
Here's my contribution….
Shrimp with Mayo
I bought these shrimps in Walmart, they are cooked, peeled frozen shrimps. I just thawed them, sprinkled some garlic powder  and pan fry it. For the mayo, I just mixed it with white pepper, salt and some ketchup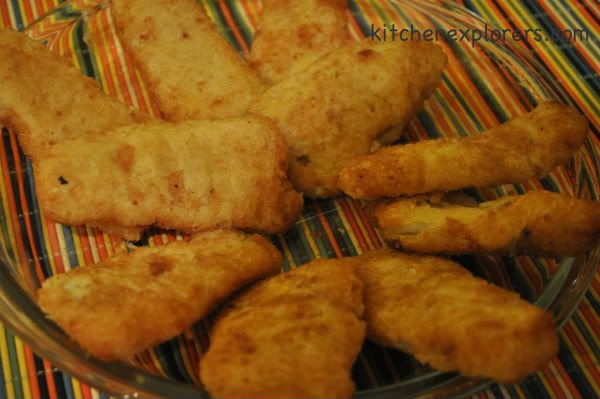 Ready to cook Fish Fillet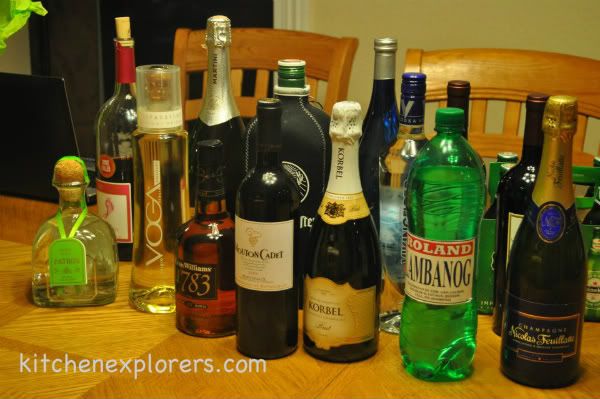 Lots of Wines, Beers and Brandy!
It is funny how just a few days ago we were all going crazy over Christmas preparations. Now, we're all geared up to welcome the New Year, and after that, we'd be getting all mushy because it would be Valentine's Day. Are you ready for V day? I am, and you want to know why? It's one of those special events of the year where I can satisfy my sweet tooth.
I was browsing through a website earlier where there were plenty of Valentine's Day cupcake designs, all of which looked pretty and yummy. My kids and I actually love sweets. We'd sometimes bake or create our own sweet recipes.
Talking about this actually gave me an idea. I don't think I have to browse online yet again to get some Valentine's Day ideas because I have just thought of the perfect gift for the whole family. I'm going to bake! I'm going to bake cupcakes and other delicious Valentine's Day goodies. I'd even make some for my kids' schoolmates.
I would also try to look for some awesome Valentine's Day recipes to make our V day extra special. After all, it comes just once a year, so I might as well make it ultra special for me and my family. At the same time, it's the perfect chance for me to curb my sweet tooth!
 Pinoy style spaghetti, shanghai rolls and pancit! Hmmmm all yum yum!! I love these foods and these made me miss Pinas so much! Last Week, 3 of our Filipino friends celebrated their birthdays and here's some of our photos.
This cake was made my AVI of A lot of Sugar who also made my so pretty tweety bird cake and my daughter's barbie cake! She is really a talented woman and I love her talented works and we love her cakes so much! The last cake I ate was the cake above and my son asked for a take home too, lol.  My son and husband were more crazy about this cakes more than me  who loves sweets so much. They saw Avi's  delectable brownie cakes post in her FB and wishing they could get one on our Christmas get together 🙂
Yum Yum pinoy foods…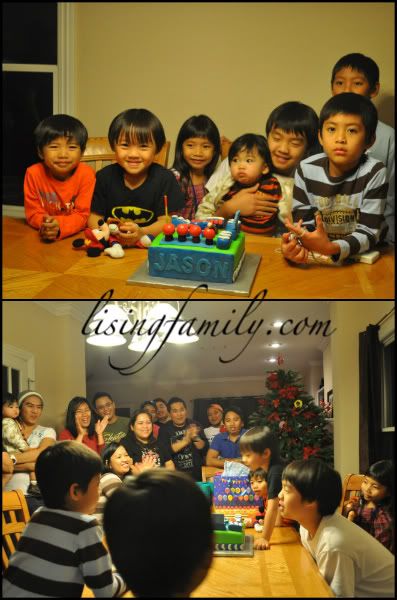 Happy Birthday!!!
Sharing my brown foods with Thursday Brown!